Heinde & Verre chocolate is all natural, no artificial flavours, coloring and preservatives. We just use slow food techniques, the art of roasting, slow grinding and aging to get the best out of cacao beans.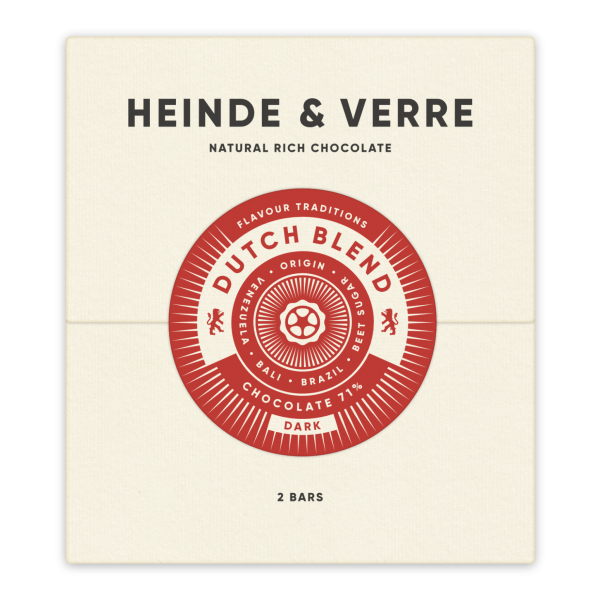 DUTCH BLEND
A new Dutch classic.
DESCRIPTION
DUTCH BLEND DARK is a composition of premium cacao origins from Indonesia and the West-Indies, that reminds us of the rich Dutch chocolate history. Creating a blend is an art in itself, it brings more complexity and balance to the chocolate.
Crafted in the Dutch flavour tradition, this blend has a medium roast profile and a profound yet mild and lingering flavour with hints of banana, grape, sandalwood and honey.
• Dark chocolate, 71% Cacao
Cacao origins:
• Venezuela, Zulia, Andes region
• Indonesia, Bali, Tabanan region
• Brzail, Pará, Amazon region
• Beet sugar from the Netherlands
Dutch Blend Dark 71% chocolate is available in a Two bar Box and Single bar Pouch
Two bar Box inside